There's a long, strong tradition of the
bande dessinée
—
bédé
or
BD
for short — in the French language. It's so much more than Tintin. I am awed by the range of material covered by this format — neither "graphic novel" nor "comic strip" or "cartoon" comes close to adequately describing the possibilities.
Bookshops in Montreal have big sections devoted to BDs, and my local bookstore is no exception. The floorspace devoted to BDs is larger than that for any category or genre (the non-genre of "general fiction" aside), and it's bigger than the English books section — although, to be fair, the BDs span genres and include some English editions. I always need to stop and look.
French BD readers surely are
already in the know
, but here are 3 fascinating-to-me bédés (and we won't even mention the Assassin's Creed series of French-language graphic novels) I recently stumbled upon in-store:
1. Les derniers jours de Stefan Zweig [The last days of Stefan Zweig], by Laurent Seksik (text) and Guillaume Sorel (illustrations).
The author adapted his own
book on the subject
. It covers the period of August 27, 1941 — the day Austrian writer Zweig and his wife set foot in Rio — to February 22, 1942 — the day they died (suicide by drug overdose), holding hands.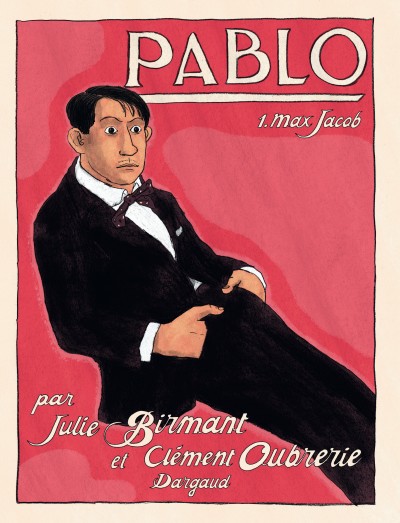 2. Pablo (tome I, Max Jacob), by Julie Birmant (text) et Clément Oubrerie (illustrations).
The first of four volumes,
Pablo
recounts the daily life of a young Picasso in Montmartre, 1900–1912. Max Jacob, poet and Pablo's roommate, figures prominently as an influence.
3. Nietzsche, by Michel Onfray (text) and
Maximilien Le Roy (illustrations).
This volume follows Nietzsche's quest for happiness, in an attempt to rehabilitate his reputation and position him as a hero for our times.
I hope these books find English translators/publishers some day soon. In the meantime, I suspect I'll be splurging on the above titles anyway, in the interest of practicing my French.